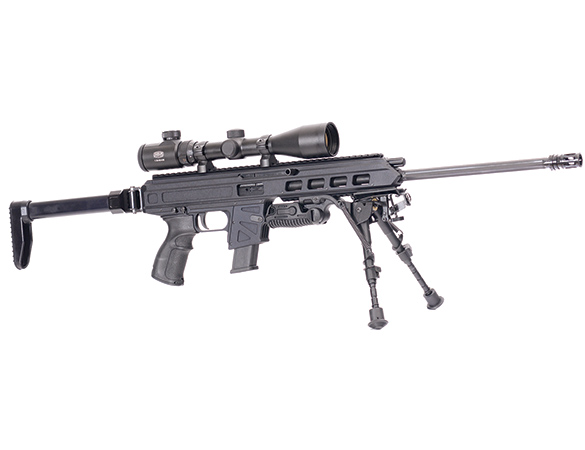 Civilian firearms PMR-9
is weapon which is intended for sports and target shooting, performance of different sports shooting disciplines, intended for pistol ammunition.

This weapon model can be suitable replacement of rifle with significant caliber during using at shooting ranges, when is necessary to keep to reduced noise pollution in consideration of used caliber 9mm Luger and also it can be suitable weapon for training of weapons handling during health and property protection.

The weapon is equipped with main upper rail for sights MIL STD 1913. On this rail can be mounted different sighting devices including basic mechanical sights. Lower rail serves for attachment of tactical hand grips and different tactical accessories.

A characteristic feature of the weapon is the possibility of attachment all original hand grips and stocks from legendary Czech submachine gun vz. 58.
Technical parameters
| | |
| --- | --- |
| Type | SEMI - Automatic |
| Caliber | 9mm Luger (9 x 19) |
| Barrel length | 470mm |
| Weapon length | 739/957mm |
| Weapon height | 170mm (including basic sights)/td> |
| Weapon width | 52mm (38mm weapon body) |
| Weapon weight | 3,1kg |
| Magazine capacity | 17, 19, 33 – Glock Gen 4 |
| Rate of fire | SEMI |
| Sights | Mechanical adjustable – distance between sights 342mm |
| Picatinny rails | 2x MIL STD 1913 |