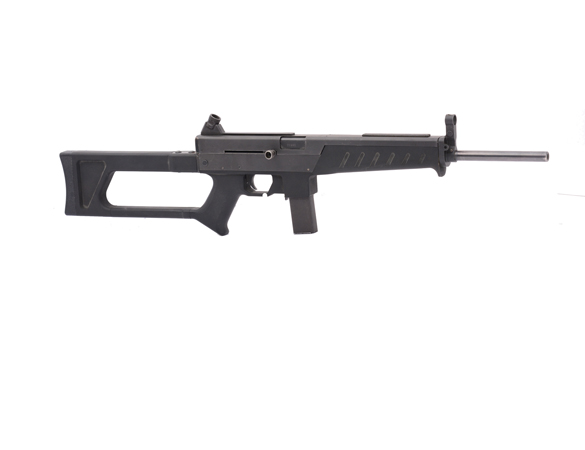 Civilian firearms CARBINE - CZW 9 K
Origins of this weapon stem from the military model (CZW 9 FC), we have deployed the same concept and overall design.
Gun utilizes a blow back action, trigger mechanism with an internal hammer, cocking handle has a safety notch. Stock is fixed; the gun shoots only in a semi-automatic mode (one shot per one squeeze of a trigger only, no burst).
Field stripping for cleaning and lubrication happens without utilization of any tool. The weapon falls apart into five major assemblies, enabling proper and easy cleaning of the internal, hidden parts too.
The weapon is designed first of all for a conditional shooting, the folding leaf sights are set for a distance from 50 to 200 meters. On the top of the weapon, the mounting rail enables attachment of different kinds of sights.
Technical parameters
| | |
| --- | --- |
| Caliber | 9x19 Luger (9 x 19 mm) |
| Weapon weight | 2,6 kg |
| Barrel length | 300 mm |
| Weapon length | 680 mm |
| Magazine capacity | 15 |
| Rate of fire | - |
| Sights | adjustable 50, 100, 200 m |