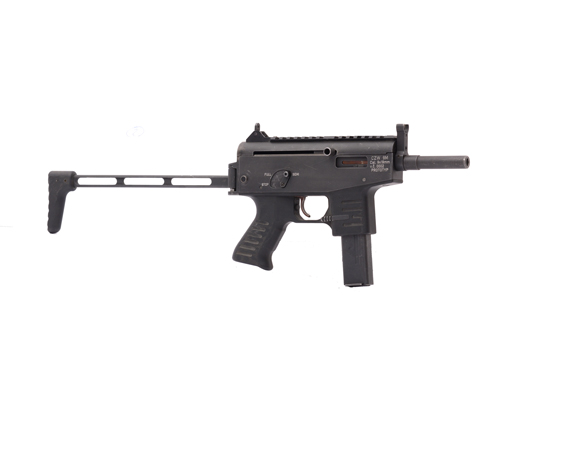 Military weapons SUB-MACHINE GUN
CZW 9 M
This is a new version of the CZW 9 sub-machine gun. It utilizes a different production technology and has another appearance. The action is simple blow-back, the trigger mechanism utilizes internal hammer.
It can be equipped by the burst limiter and shoot in a single shot mode, 2 or 3 shots limited burst and unlimited burst. The magazines can have a capacity of 10, 20 or 30 rounds.
It is suitable also for a concealed carry and for longer distance shooting.
Technical parameters
| | |
| --- | --- |
| Caliber | 9mm Luger (9 x 19) |
| Weapon weight | 1,9 kg |
| Barrel length | 120 mm |
| Délka zbraně | 331/569 mm |
| Weapon length | 15/20/30 |
| Rate of fire | 810 rounds per minute |
| Sights | adjustable 75, 100 m |