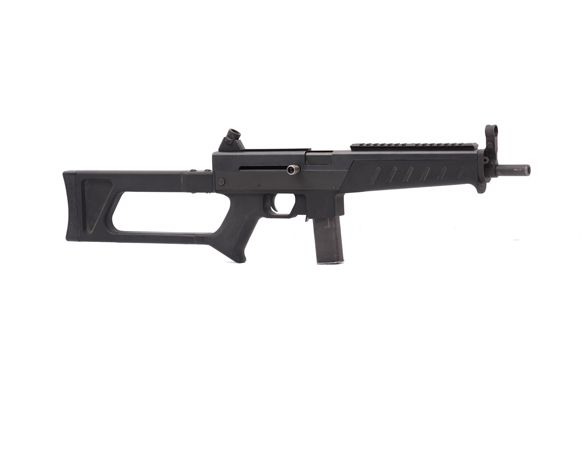 Military weapons AUTOMATIC CARBINE
- CZW 9 FC
This is simple but efficient design, easy to manipulate weapon. It does utilize blowback action, the trigger mechanisms has an internal hammer.
Field stripping takes to a properly trained user not more but 5-10 seconds, no tools are needed.
The weapon can withstand even a very rough handling or drops on a hard surface. A mounting rail enables you to use different kinds of sights.
Primary purpose of this weapon is with civilian security services and as a training weapon for the beginners before they proceed to the high power weapons.
Technical parameters
| | |
| --- | --- |
| Caliber | 9x19 Luger (9 x 19) |
| Weapon weight | 2,8 kg |
| Barrel length | 300 mm |
| Weapon length | 680 mm |
| Magazine capacity | 15/30 |
| Rate of fire | 780 rounds per minute |
| Sights | adjustable 50, 100, 200 m |