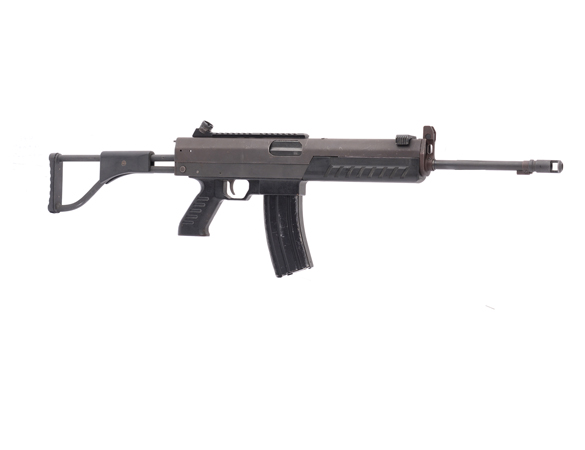 Military weapons ASSAULT RIFLE - CZW 556
It is designated for the military, police and other armed corps service. It is elegant, easy to handle and due to the used caliber is highly efficient.
Patented action enables highly precise fire even in case of a burst (full automatic) fire, no matter whether the burst limiter is used or not.
In addition to the traditional iron sights a spectrum of the sighting devices and other accessories can be mounted on the accessory rail.
Modular design of this compact weapon enables creation of other modifications or versions, such as short barreled assault rifle, light machine gun etc.
By means of simple modification the weapon can be re-chambered for different caliber and ammunition. Tested prototypes of the weapon proven its reliability and advantages over other weapons of this kind.
Technical parameters
| | |
| --- | --- |
| Caliber | 5,56x45 NATO |
| Weapon weight | 3,1 kg |
| Barrel length | 385 mm |
| Weapon length | 710/930 mm |
| Magazine capacity | 20/30 |
| Rate of fire | 750 rounds per minute |
| Sights | adjustable 100, 200, 300, 400 m |