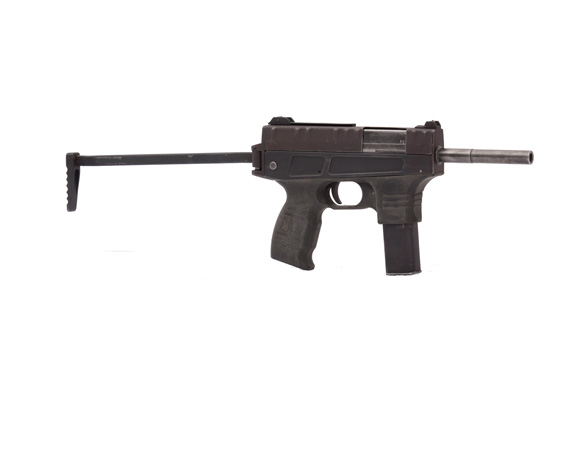 Military weapons SMALL SUB-MACHINE GUN - CZW 9
Light, compact, fully automatic weapon with an originally designed action. When shooting a burst the gun is extremely precise, it is easy to handle and maintain.
The weapon is designed for 9 mm Luger cartridge. It has a folding stock, shooting is possible either with a stock unfolded (from the shoulder) or with the stock folded in a pistol like fashion, both in a single and burst modes of fire.
This weapon underwent a large scale shooting trials that compared it with different types of Czech and other weapons. When shooting the burst, the precision achieved by CZW9 has been by 40% better than the precision of the competing weapons in the trials.
Technical parameters
| | |
| --- | --- |
| Caliber | 9mm Luger (9 x 19) |
| Weapon weight | 1,3 kg |
| Barrel length | 120 mm |
| Weapon length | 313/540 mm |
| Magazine capacity | 15/30 |
| Rate of fire | 780 rounds per minute |
| Sights | fixed 50 m |