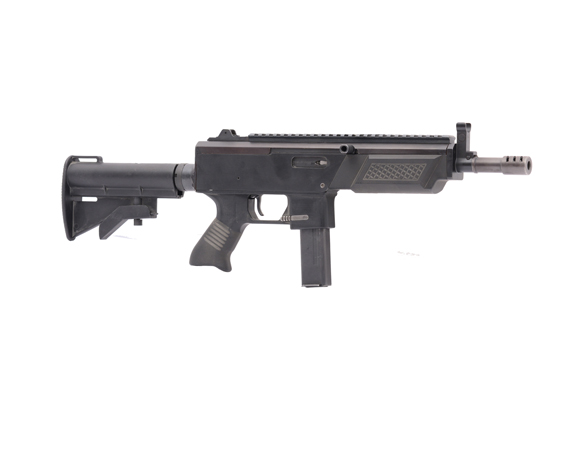 Military weapons SUB-MACHINE GUN - CZW 438 M9
This weapon is rather a modification than reconstruction of the CZW 438 for the use of 9 mm Luger cartridge. It does proof the design modularity, enabling easy re-chambering into a dramatically different cartridge and caliber.
The weapon shares about 95% of the design and parts with the parent weapon.
Modular design of the weapon is compact and simple, enabling creation of many modifications without necessity of large scale reconstructions. It is easy to use maintain.
The weapon has a burst limiting device (2 or 3 shots), accessory rail as by MIL STD 1913 and a folding stock.
Technical parameters
| | |
| --- | --- |
| Caliber | 9mm Luger (9 x 19) |
| Weapon weight | 2,7 kg |
| Barrel length | 220 mm |
| Weapon length | 445/690 mm |
| Magazine capacity | 15/30 |
| Rate of fire | 780 rounds per minute |
| Sights | adjustable 50, 100, 200 m |