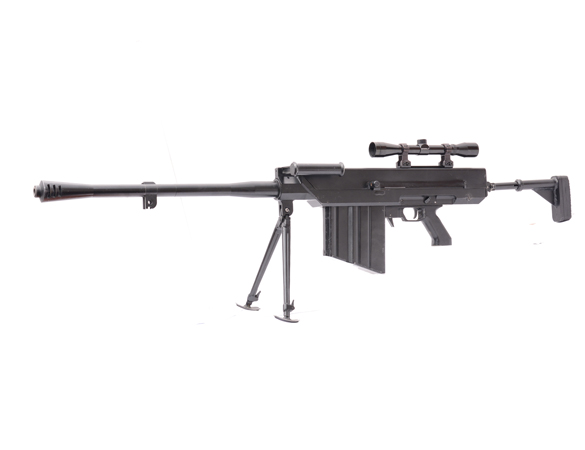 Military weapons ANTI-MATERIAL SNIPER RIFLE
- CZW 127
Highly efficient semi-automatic weapon, designed for engaging the lightly armored enemy force.
It is great in terms of power to weight to efficiency ratio. Weight is comparable with weapons of this caliber designed as (manual) repeaters only. Due to the patented action it is so pleasant to shoot that it was not even necessary to use a muzzle break. If you still opted to use it, comfort for the shooter will be further improved.
The weapon has a bipod, but it can be shot even from the shoulder, in a standing position. Due to significantly reduced recoil it does not damage the usual sighting / aiming devices attached to the accessory mounting rail.
The weapon is of a modular design, which enables easy modifications, including re-chambering for the .50 Browning caliber.
Technical parameters
| | |
| --- | --- |
| Caliber | 12,7 x 108 |
| Weapon weight | 13,4 kg |
| Barrel length | 860 mm |
| Weapon length | 1140/1380 mm |
| Magazine capacity | 12 |
| Rate of fire | - |
| Sights | optical sighting device |